Teomati (Náhuatl): "Tend sacred or divine things"
Teomati Sacred Copal's story is a love story. Adrián, the founder, grew up in close acquaintance with the cleansing and protective effects of copal in México, and was eager to share the sacred incense in his travels.
Traditional knowledge and alchemical wonders made such desire a reality, as the copal resin could be handcrafted into stick form without sacrificing its quality and beneficial properties. With the help of family, Teomati's sticks began to travel beyond close friends' circles to be increasingly enjoyed by the wider community.
Our love of copal as a teacher and ally remains as the chief inspiration to bring the white, healing smoke to all.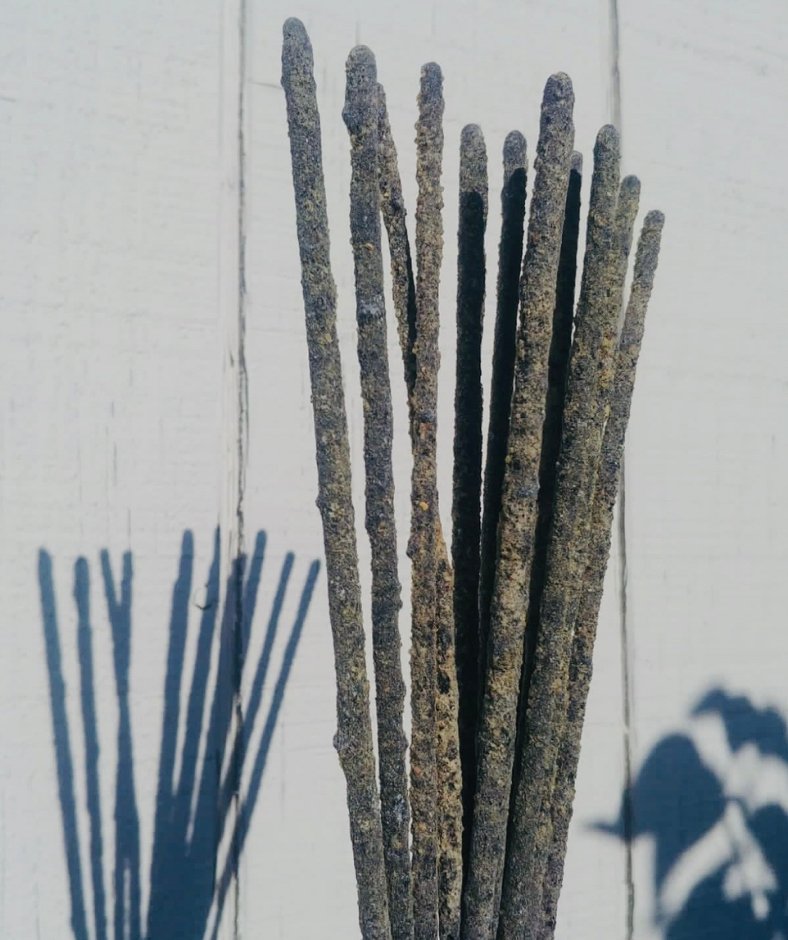 Teomati's love affair is particularly inspired by the Original traditions of the Americas and their essential teachings for our troubled times.
Evidence suggests that, throughout thousands of years, copal has been consistently used in Mesoamerican ritual, ceremony, and various offerings (see Copal's History for more info).
Whenever copal is burned or a Teomati stick is lit–either in sacred ritual, a heartfelt prayer or a centering moment–, we like to believe that the white smoke carries forth the healing guidance, protective blessings, and spiritual upliftment provided by the Earth.
Following this impulse, we extend our respect by way of contributing a percentage of our proceedings to indigenous communities in México (see Indigenous Reciprocity for more info).
Soothing and cleansing body and mind, connecting worlds, thinning veils, awakening the heart, accompanying prayer, protecting pristine intentions. These are some of the essential qualities of copal.
Teomati's commitment is to make the benefits of copal available to all, one handcrafted stick at a time.
---
Experience the presence of the Great Mystery with Teomati Sacred Copal